Bachmann has announced two new paint schemes for their Large Scale Animated Stock Cars. Those of you that are unfamiliar these cars they feature four animal heads that move about as the car rolls along. It's also worth noting these cars come with all metal wheels on them which is a nice addition to have right out of the box.
     The two new paint schemes for these cars are show below: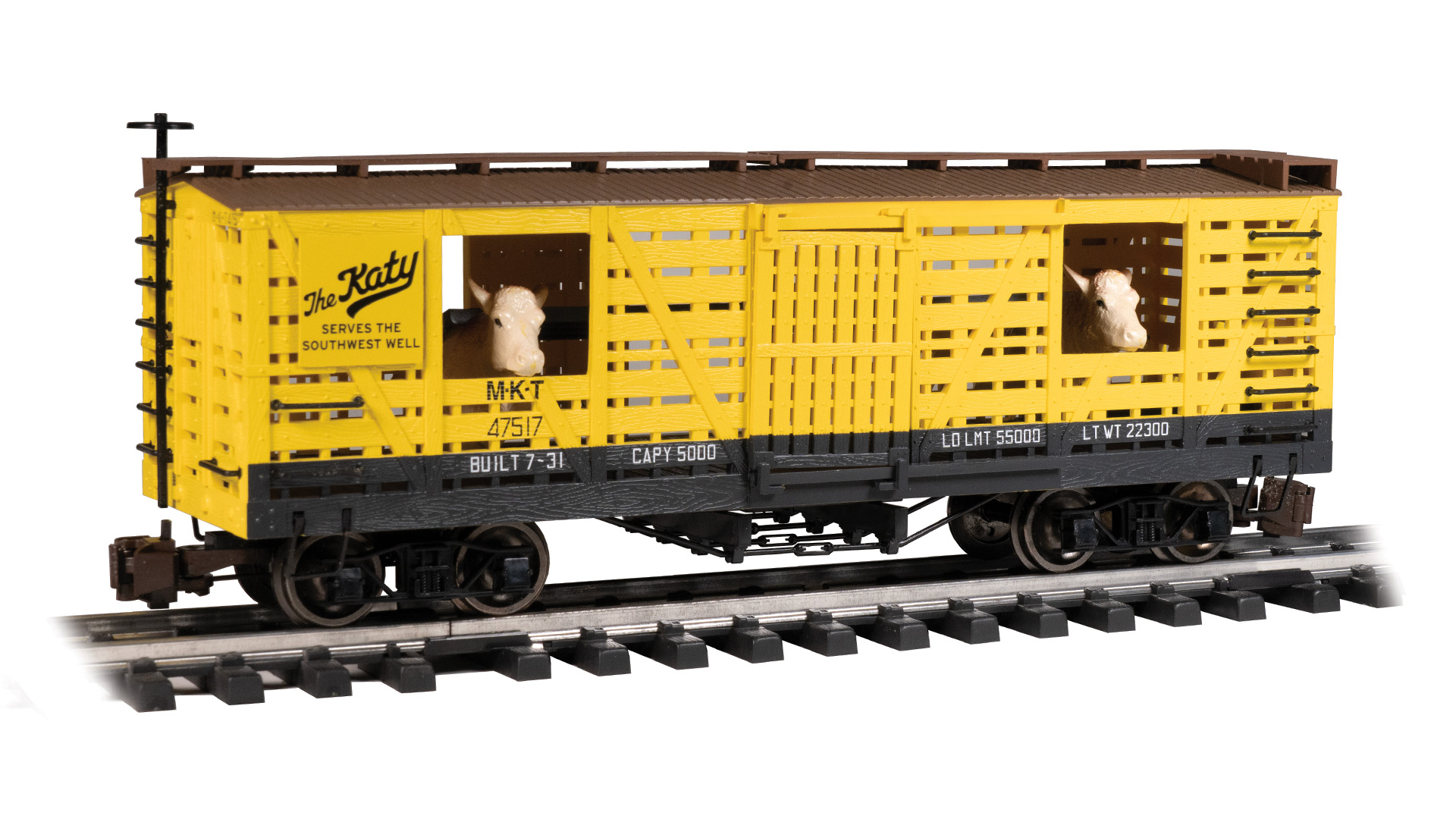 MKT™ with CATTLE
Item No. 98708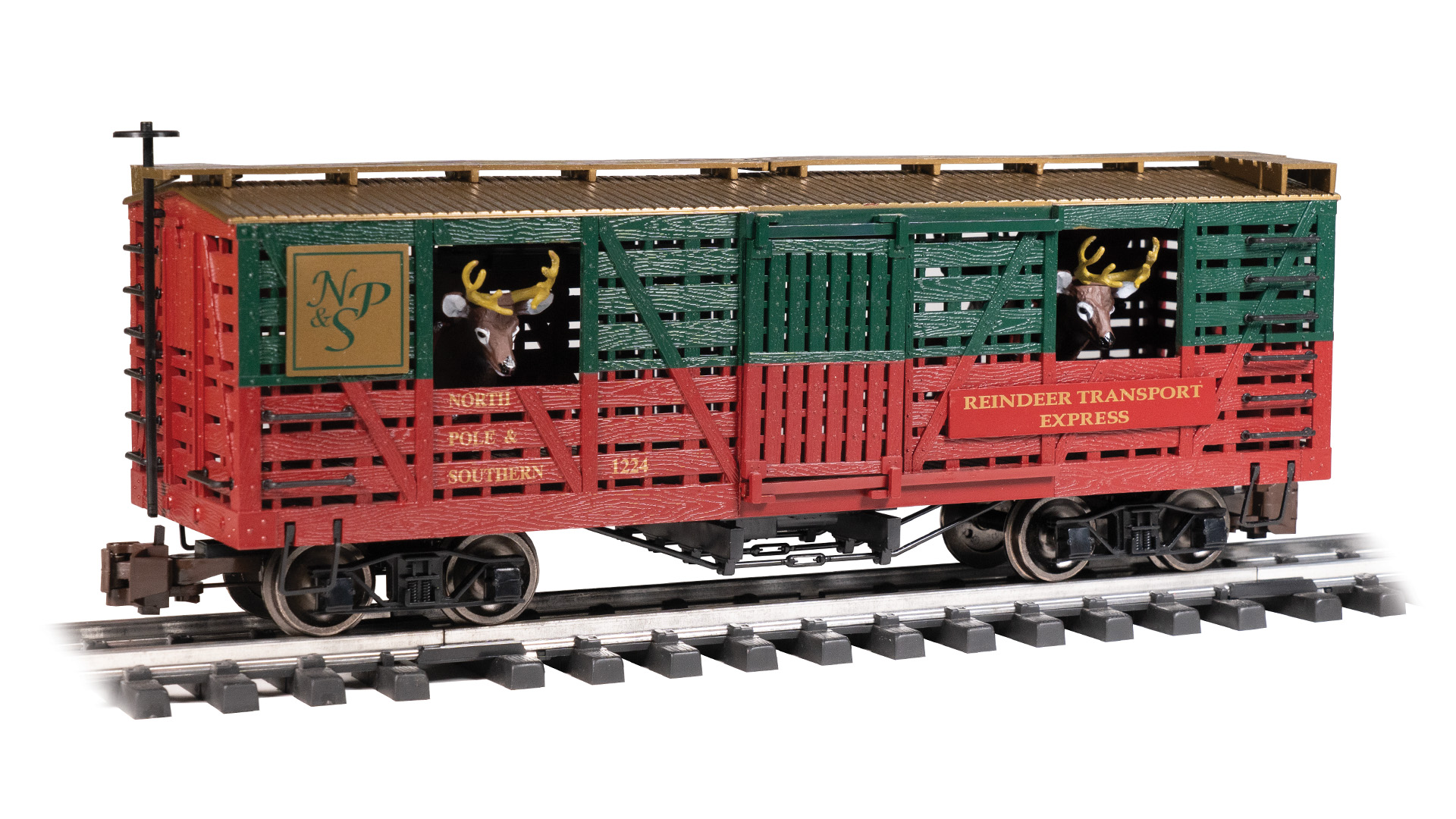 CHRISTMAS NP&S® with REINDEER – GREEN and RED
     

You can see the announcement from Bachmann in the below video.